SOLO & SMALL FIRM SOLUTIONS
Practice smarter with Fastcase's comprehensive legal technology.
Comprehensive
Everything you expect and need - from primary law to secondary resources, and dockets with motions and briefs.
User Friendly
Our suite of tools help you work efficiently through your research, finding the materials you need with peace of mind.
Smartly Priced
Honest and transparent pricing that includes support and supplemental services for you to manage your practice smartly.

Fastcase Legal Research
Federal and 50-state constitutions, case law, statutes, and codes.
Cite to the most relevant cases using our proprietary tools like Forecite, Authority Check, and Interactive Timeline
Unlimited printing, shareable public links, and more to make collaboration easier

Docket Alarm
Vivamus malesuada, massa tristique facilisis venenatis, erat odio viverra enim, eu maximus quam elit vel nunc.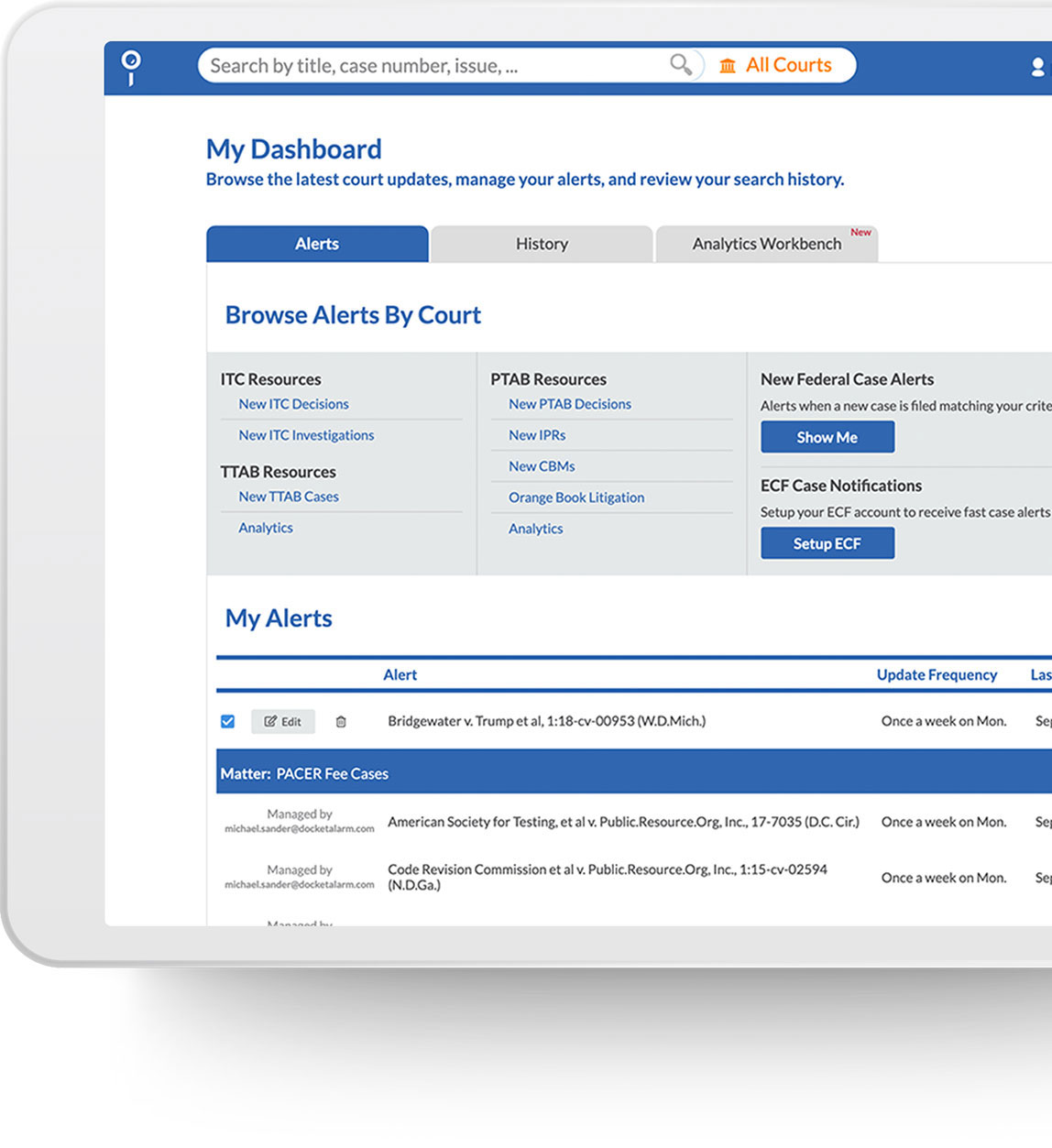 All-in-one researching, tracking, and analytics tool of over 300 million dockets and documents.
One database listening to federal courts including PTAB, TTAB, Bankruptcy, and Orange Book, and over 20 state courts.
Gain intelligence on parties, attorneys, and judges to efficiently win more cases.
WHAT'S RIGHT FOR YOU? Let us help. Call us or live chat us to speak with a Fastcase team member to determine what tools you need to start practicing smarter today.